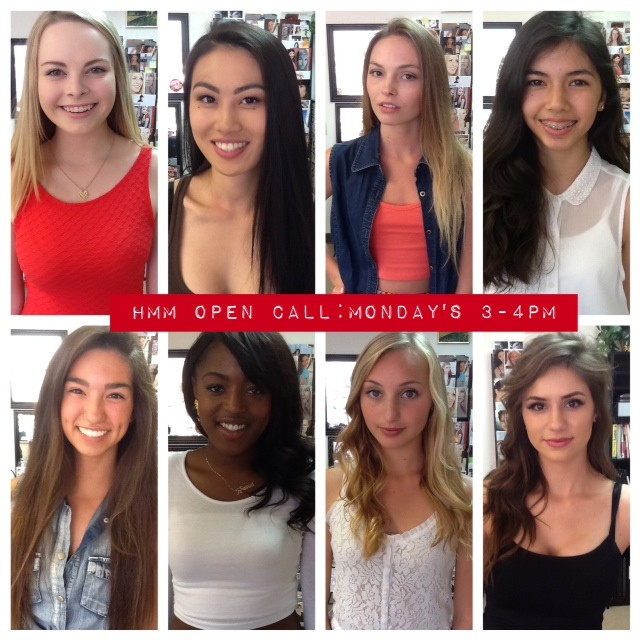 HMM OPEN CALL:  MONDAY'S 3-4PM [Check Dates]
Open Call is your chance to meet with HMM Owner-Traci Halvorson, for a free critique on your model potential. Please read our MODEL REQUIREMENTS before attending Open Call.  Teen girls under age 18-Must be accompanied by an adult. HMM does NOT represent Babies, Kids or Teen Boys.  
You must bring recent photos or portfolio in order to be interviewed. (They do not have to be professional)  Open Call interviews take about 5 minutes. Dress to impress and show us your smile and model style!  
Open Call is on select Monday's between 3-4PM at Halvorson Agency headquarters: 3777 Stevens Creek Blvd. #440 Santa Clara, CA. 95051   (408) 983-1038    
HMM does NOT interview walk-ins at any other time.  HMM is closed on weekends. Can't attend Open Call?  No problem, follow the instructions on our Submit Photos page.
*NEXT OPEN CALL DATES: NO OC IN JULY .  *EMAIL SUBMISSIONS ONLY*