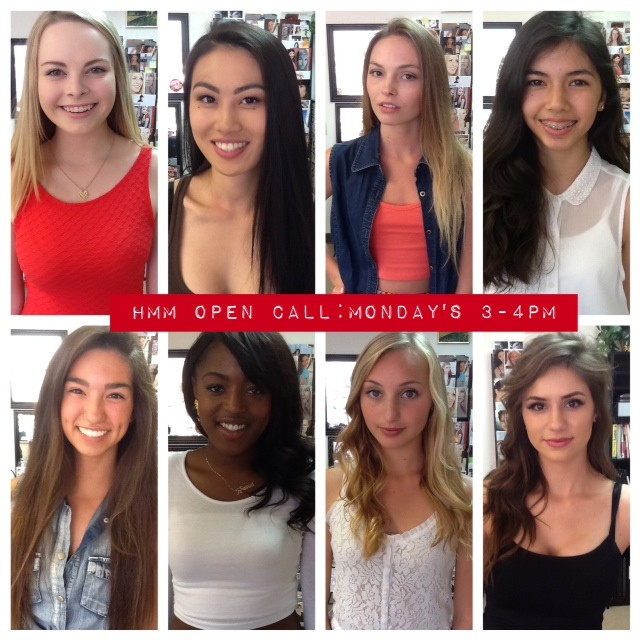 HMM OPEN CALL:  MONDAY 3-4PM [INVITE ONLY]
Open Call has changed and is Invite Only.  Please use the SUBMIT PHOTO TAB to send us your STATS & PHOTOS.  We will reply if interested to schedule a Monday meeting.   If selected, the interview is a chance to meet with HMM Owner-Traci Halvorson, for a free critique on your modeling potential. 
Please read our MODEL REQUIREMENTS before submitting photos.  Teen girls under age 18-Must be accompanied by an adult.   HMM does NOT represent Babies, Kids or Teen Boys.  
Always bring your portfolio & resume to the interview. If you don't have a pro portfolio, bring recent non-pro photos.  Your interview will take about 15 minutes. 
Open Call is INVITE ONLY on select Monday's at Halvorson  Agency  headquarters: 3777 Stevens Creek Blvd. #440 Santa Clara, CA. 95051   (408) 983-1038    
HMM does NOT interview walk-ins.  ALL Appointments have been prescreened and invite only.   HMM is closed on weekends. Thank you!
*NEXT OPEN CALL DATES: We have closed OC to the public.  *EMAIL SUBMISSIONS ONLY*